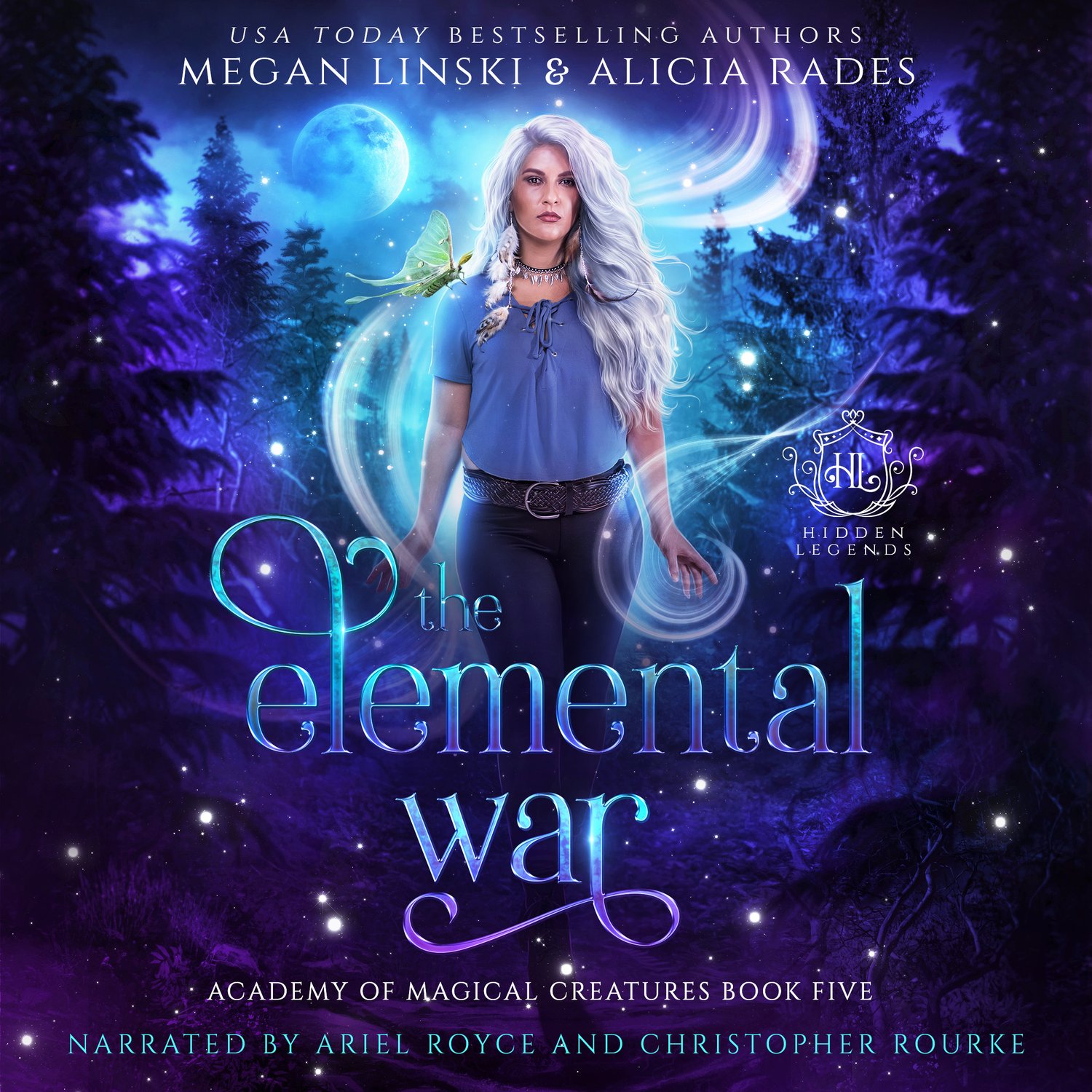 The Elemental War (Hidden Legends: Academy of Magical Creatures Book 5) - Audiobook
All prices are in USD. This is a digital download that can only be accessed through the BookFunnel app. You'll receive an email from BookFunnel after your purchase with a claim code.
Fire and Water join the rebellion.
Sophia
We've found all four pieces of the prophecy, but it's already too late. The prophecy has come true, and we've been forced to flee our home. The Elders are hunting us down, and there's nowhere to run.
But we can't just abandon our people. Returning to Kinpago proves more difficult than we thought, but this time, we're coming back with an army. I'm ready to lay my life down for the tribe...
Until an unexpected discovery changes everything.
Liam
In the midst of war, Sophia and I are ready to take our vows. But getting married in the middle of genocide isn't just dangerous, it's deadly. My friends and I have allied ourselves with an underground group of elementals. To survive, we must unify the Hawkei into one tribe.
My people need someone to follow. I must take my place as the leader I was always meant to be, and make amends with the ancestors if we're going to survive.
But Sophia isn't the only one I need to protect. A new beginning is on its way, and once it arrives, nothing will ever be the same.
***
The world of the Elementai is cast into war in book five of the Academy of Magical Creatures series.
This series takes place in the Hidden Legends Universe, along with the University of Sorcery series (by Megan Linski), the College of Witchcraft series, and the Prison for Supernatural Offenders series. The Hidden Legends universe features college-aged protagonists attending magical academies, dual points-of-view, disabled and diverse main characters, and steamy, empowering romances. Each series stands on its own and can be read in any order.
Author: Megan Linski & Alicia Rades
Narrator: Ariel Royce & Christopher Rourke
Publisher: Crystallite Publishing LLC
Run Time: 23 hours 54 minutes
Reading Age: 18+
---
Also available in eBook format:
The Elemental War (Hidden Legends: Academy of Magical Creatures Book 5) - eBook